Welcome
My name is Mr. Seibert and I am the Media Specialist at FJD Media Center. I have taught at Dugan for nearly ten years in many different grade levels. This is my second year in the role of Media Specialist. These are exciting times for the FJD Media Center as we embark on updating and revamping for the 2022-2023 school year. Over the summer, we had new flooring installed and we are working hard to make the space a state of the art 21st century media center.
The main goal of our media literacy program is to introduce students to the many forms in which media is both produced and consumed. While literature remains an essential part of the media center, there are many other ways to tell stories nowadays. Students will have opportunities to share their stories in the form of videos, blogging, and making podcasts, just to name a few. 
Another way to view the media center is to think of it as a S.T.E.A.M. Lab. S.T.E.A.M. stands for Science, Technology, Engineering, Arts, and Math. During Media Literacy, students will have opportunities to develop these core areas. They will develop essential computer literacy skills like typing, coding, data analysis and data entry. They will learn what it means to be a digital citizen, how to determine reputable, valid online sources, and how to navigate the Internet safely and securely. They will also have opportunities to explore computer assisted design (CAD) programs and experiment with 3D printing and participate in design challenges to gain an understanding of engineering fundamentals. 
I am readily available to address any of your questions/concerns. Please do not hesitate to contact me. Just click the link on the top left and I will respond with promptness. (
[email protected]
)
September 2022 Update!
We are excited to be back for the 2022-2023 school year. There have been big changes and plans for more changes throughout this school year. The big word for this year is "Accessibility." We will be working hard to make sure any and all resources are easily accessible for all stakeholders. Follow this site and our other social sites for exciting updates.
On the Book End
New books will be arriving shortly. Take a look at the "New Arrivals" page for all of the latest titles added to our library.
You may see your child come home with a library book to read. These books are for the pure pleasure of reading. Students are not required to check out a library book, nor are they required to read it for any other reason besides their own enjoyment. However, if your child has a reading assignment like a reading log, they may use the book to complete the assignment (as long as their teacher does not have any issues with it).
Books are checked out biweekly and may be renewed if necessary. So, your child has two weeks to return a book. Books may be returned early and students may check out another book if time permits. A reminder notice will be sent home prior to your child's book being due. Please do your best to help your child return books in a timely manner. If books are overdue, your child will not be able to check out another book until it gets returned. Overdue notices will be sent home to notify you if your child has a book that needs to be returned. 
If you ever have any questions regarding library books, please contact me at
[email protected]
.
**Students may not check out another book unless they return the previous book. If a book is overdue, students, homeroom teachers, and parents will be notified.**
Behind the Scenes
Dugan News Network will be back on the air soon. In the meantime, check out some of our episodes from last school year. Episodes will air daily on the FJD Media Center YouTube channel. Check it out below (and don't forget to subscribe). If you ever have questions or concerns about DNN, please contact me at
[email protected]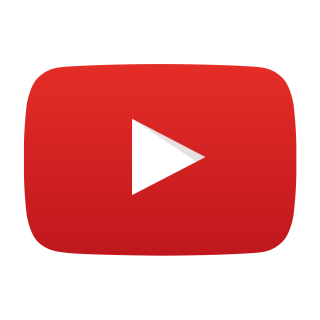 Follow us on Twitter and Instagram!
We'll be posting updates pretty regularly on Twitter and Instagram. Follow us to see all of the awesome things that are happening.
Click here for access to over 2,000 e-books, 470 audiobooks, and more!
Sign in to your virtual backpack with your school Google account.