Mr. Gorton's Site
"HOME OF THE DUGAN DRAGONS"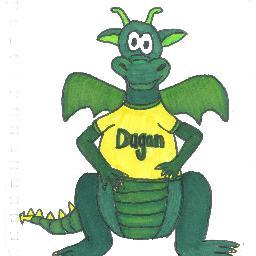 Hello, my name is Mr. Gorton and welcome to my web page. This is my second year as a Physical Education and Health educator at Frank J. Dugan Elementary School. I am looking forward to having another exciting year teaching! My mission is to instill a variety of knowledge of health and physical education concepts and skills to students, in order to empower them to assume a lifelong responsibility to develop physical, social, and emotional wellness.
We will continue the Dugan Dragon Award this school year, which is displayed in our trophy case outside the gymnasium. This honor is given monthly to the classes that exemplify the following characteristics during physical education class:
Dedicated Leadership
Unbelievable Sportsmanship
Great Respect for themselves, others, and equipment
Always prepared
Never gives up!
Please be aware of your days for physical education so that you can come prepared and ready to learn. Comfortable clothing is recommended, as well as athletic sneakers with laces. Be ready to learn and play! If you would like to contact me, I can be reached at sgorton@mtps.org